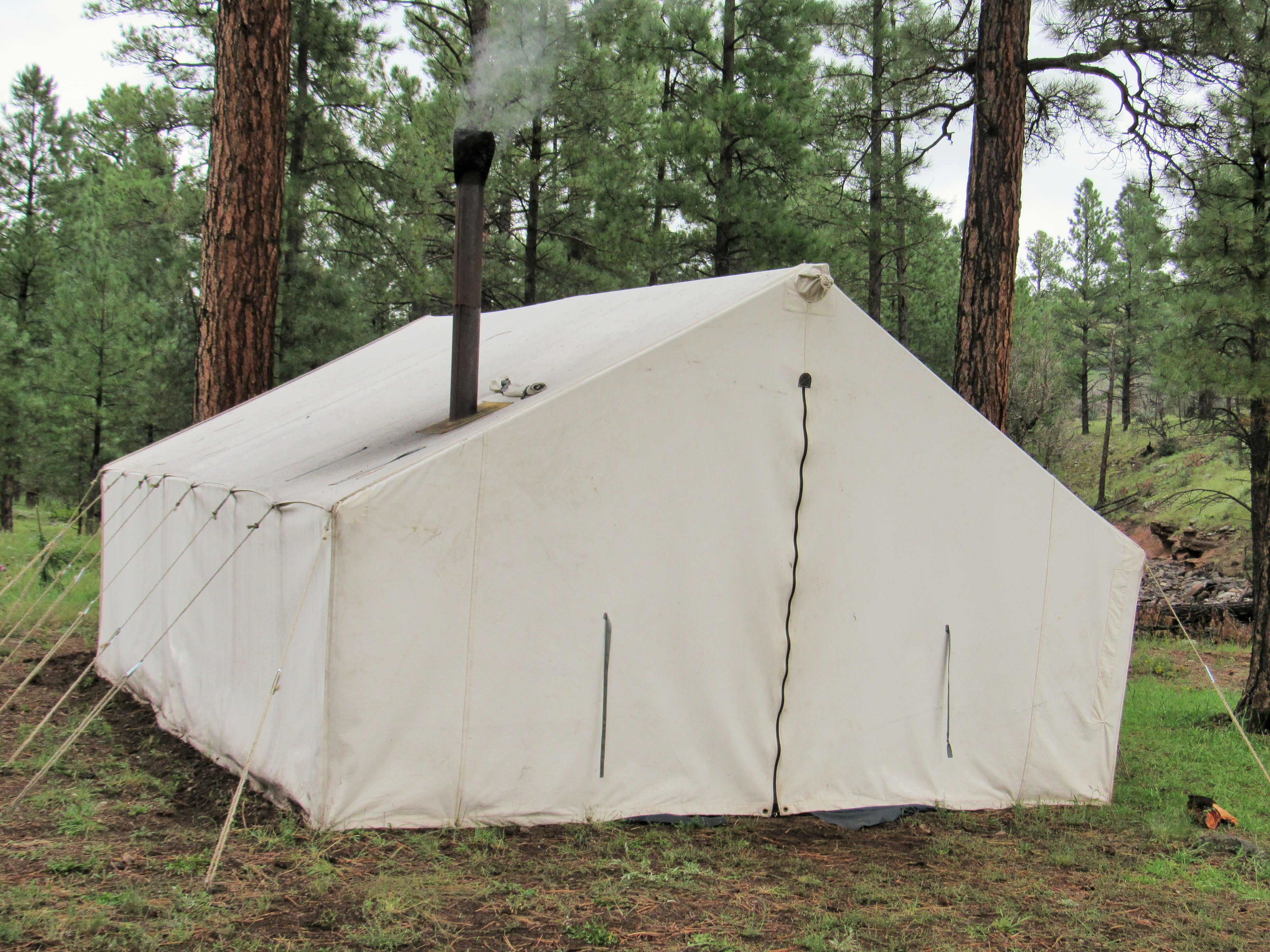 Even though ElkHuntersGuide.com is primarily targeted to the Do It Yourself elk hunter, some hunters may choose a guided hunt with one of the many elk hunting outfitters.  To help you make a wise choice, here is some information that should be considered.
Why consider hunting outfitters?
Elk hunting requires knowledge and gear; knowledge of the hunting area and the animals' tendencies in that area, and gear to support all aspects of the hunt.  Acquiring the needed knowledge and gear can be done by investing time and money.  But for some hunters, time is harder to come by than money.  For others, hunting may be infrequent and the investment in hunting gear may not make sense.  For these hunters, the best option may be to contract with a reputable elk hunting outfitter.
Another reason for hiring an outfitter is access to quality elk hunting property.  Hunting Outfitters often lease hunting rights to private ranches.  This gives their clients exclusive access to some of the best hunting areas available.  If the private ranch is adjacent to public land that is open to hunting, often the elk will seek refuge and move to the private land to escape the high hunting pressure.  In addition, the elk hunting tags available to the land owners may be sold through the hunting outfitters and are not part of the lottery draw system in most states.
Finally, a guided elk hunt with a top notch outfitter will increase your odds of harvesting an elk.  Some outfitters specialize in hunts for trophy elk.  If a trophy is your primary goal, your best choice is likely to go with an outfitter.
What are the downsides of hunting elk with an outfitter?
The biggest downside of hiring an outfitter is cost.  It is very expensive, and simply out of the reach of many hunters.  Most hunting outfitters provide a service that is well worth the money, given all they have invested, but if you can't afford the expense, it may not be an option.
Another reason some hunters may not choose a guided hunt, is lack of choice.  If you are the kind of person that wants to be in control of your activities – hunt this ridge or that ridge – then it may be difficult to follow the directions of the hunting guide.
Finally, if elk hunting is something you are going to want to do every year, or as often as possible, then you are likely going to want to learn how to do it on your own.  This will include learning elk hunting strategies and tactics, intimate knowledge of specific hunting areas, and accumulation of elk hunting gear of your own.
Consider these reasons in the context of your own situation, and determine whether or not you want to hunt with an elk hunting outfitter.  If you choose to contract with an outfitter, make sure to get answers to important questions when Choosing an Elk Hunting Outfitter.