Want to see what is on my
Elk Hunting Packing List?
Free Download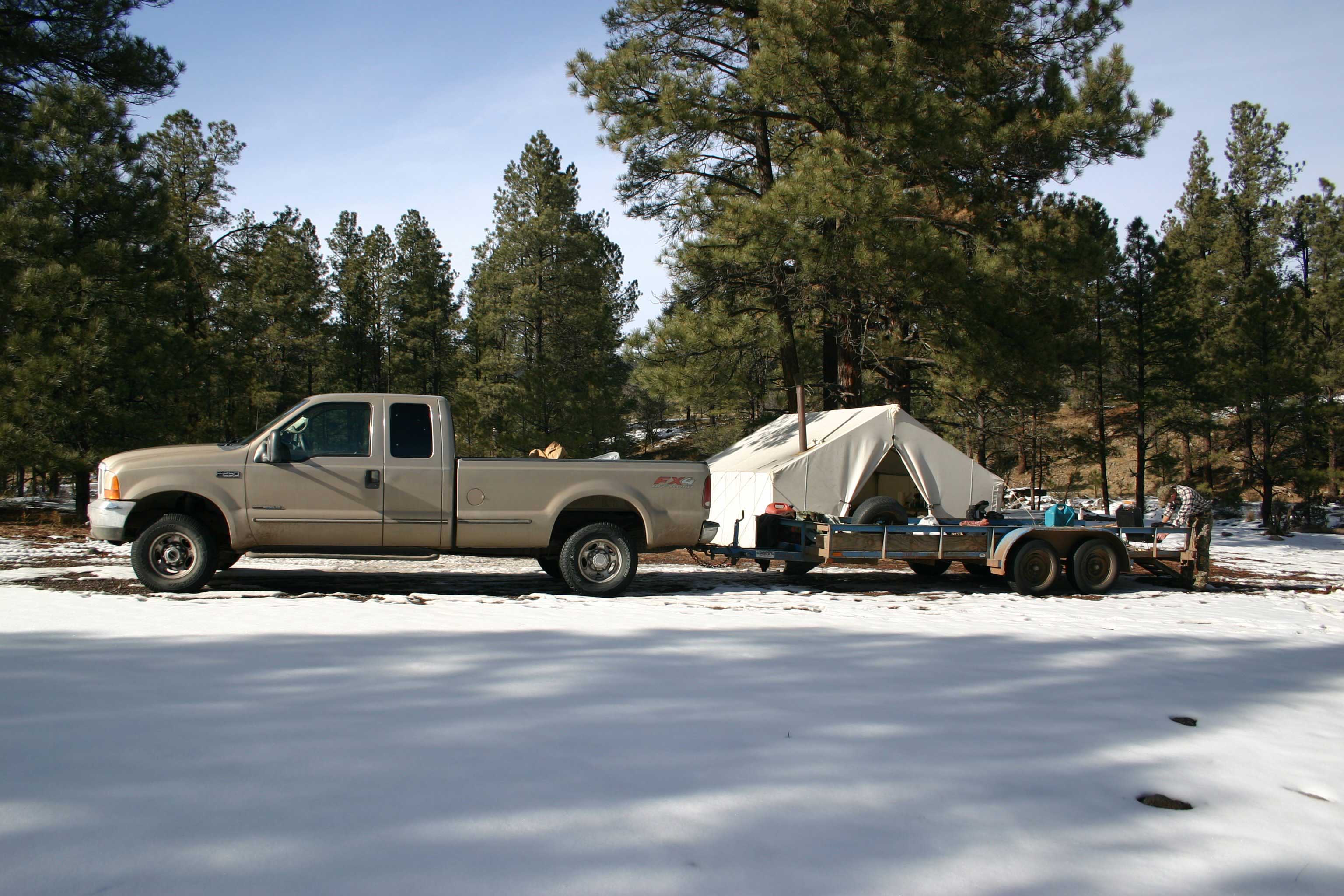 "I expected him to be here by now."
"Me too.  I hope everything is alright."
"It probably is.  You just never know about Sas."
It was the night before opening day of archery elk season.  My hunting buddy and I were wondering about the third person in our hunting trio.  His plan was to leave after work and make the 3 hour drive to our hunting spot.  It was before the days of cell phones, which probably wouldn't work in that location even today.  We had no way to check on our friend, we could only guess.
We went to bed, wishing that we could help our buddy if he was in trouble.  About midnight we were awakened by the sound of a truck pulling into camp.  He made it.
The next morning we got the story as we prepared to hunt.
He stopped at the last gas station before starting the long trek on backroads and forest roads to our hunting camp.  He decided to move his bow box from the back of his truck to the cab.  When he picked it up, something strange grabbed his attention.  The box was much too heavy.   He had not noticed it while loading his gear.
When he opened the box he remembered.  The previous weekend he had replaced his bow with his AR-15 to go to the range.  He had no choice but to drive back home to get his bow, adding 3 hours to his trip.
Elk Hunting Packing Checklist
Part of my responsibility as an engineer was developing checklists for equipment maintenance.  Just as it is important to perform every step in a maintenance procedure, you want to make sure you have everything you need for your hunting trip. That's why I put together a checklist to pack for elk hunting.
There was a time when I thought that I could simply keep the list in my head.  I'm older now and more forgetful, and hopefully wiser.  That's why I must have a written list that I can go over multiple times as I'm packing.
More often than not, elk hunting camp will be far from civilization.  A quick trip to the store to pick up something you forgot is usually not an option.  Making triple sure that you have what you need before leaving home is your best insurance.
My list may change slightly from hunt to hunt depending on weapon, camping method, location, hunt duration, etc.  But if I have things to add, I make sure that I update my master list.  That way my list gets better each time I use it.
My list is based on the assumption that I can drive my truck to the camping spot.  If you are planning a backcountry hunt, backpacking or horse packing into the wilderness, your list will look very different.  But if that is your plan, having a list is even more critical.
I hope that you find it helpful.  Let me know what you think in the comments below.  If I have missed something that you think should be on the list, or if you have question about anything, please leave a comment.
The following two tabs change content below.
Jimmie is a retired high tech engineer who now spends his time writing about elk hunting, selling Real Estate, and doing DIY projects.
Latest posts by Jimmie Norris (see all)