Elk Hunting on a Budget
Money Saving Tips for the Frugal Elk Hunter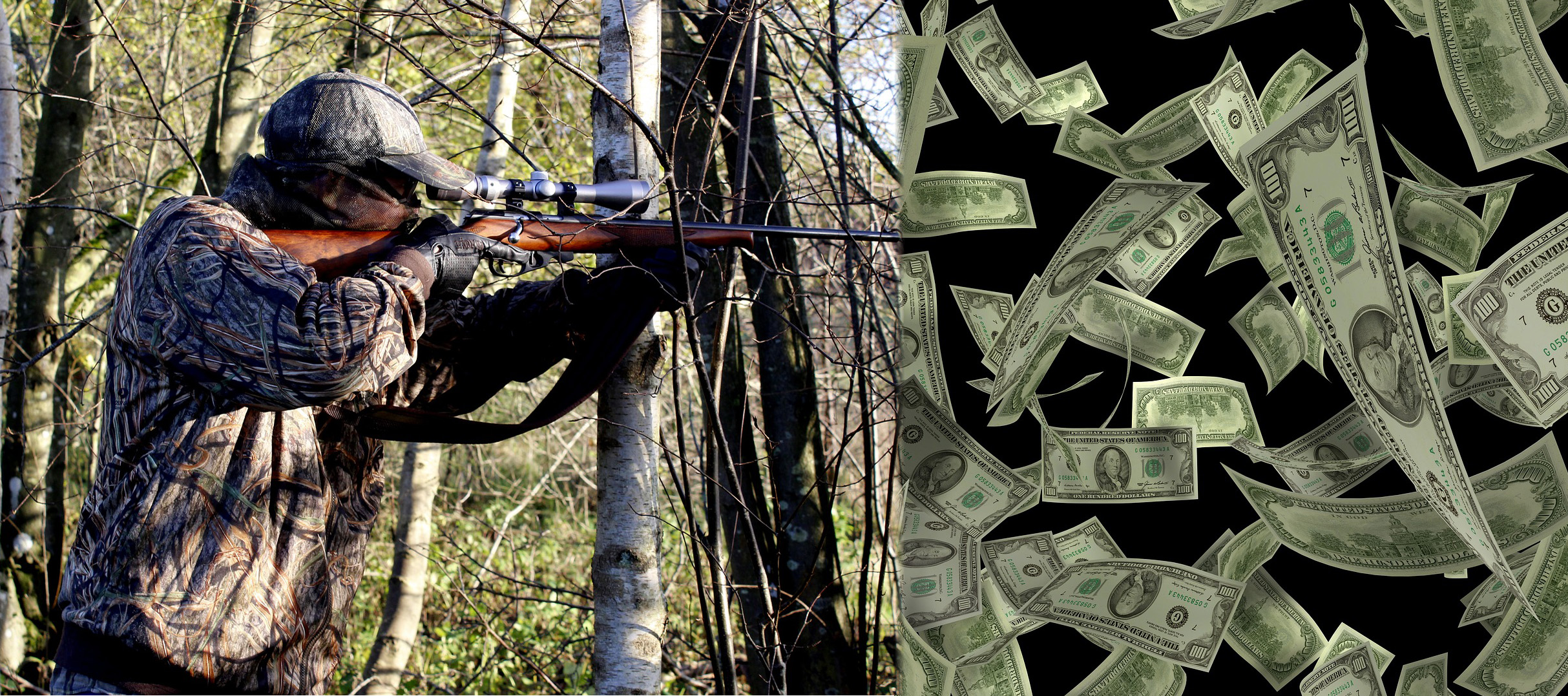 It was my first year bowhunting for elk.  I graduated from college less than a year earlier, and landed my first entry level position.  My wife and I recently bought our first house and we were planning to start a family.  To say that I didn't have money to spare would be an understatement.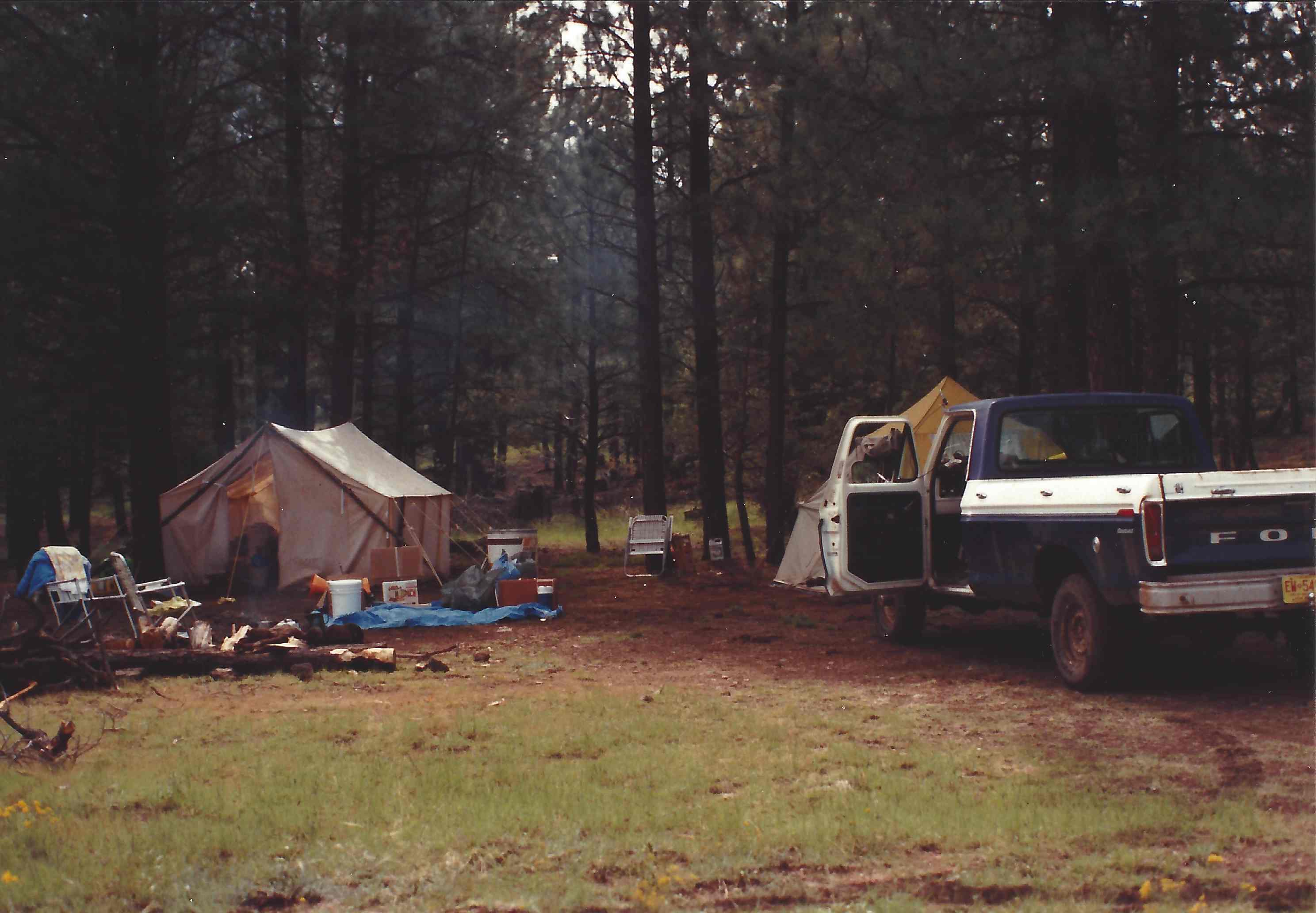 My used bow had been given to me as a Christmas present.  I wore the same boots I used as an auto mechanic before college.  My camo was hand-me-down military surplus.  I drove a 1976 Ford Pickup Truck. 
My wife joined me on the hunting trip, and we slept in a tent that we purchased for $5 at a yard sale.  We cooked over the camp fire.
I wish I could tell you that I arrowed a big bull that year.  I blew more than one chance at an elk, but it didn't have anything to do with my equipment.  While I didn't bring home an elk that year, I made memories that money can't buy.
Elk Hunting Is Not Just For The Rich
I have asked whitetail hunters why they don't hunt elk.  One of the top reasons they give is the high cost.  Certainly, elk hunting states charge a premium for nonresident elk tags.  Several hundred dollars for a piece of paper that allows you to hunt is nothing to sneeze at.  But if you are careful, and plan ahead, your tag could be your most expensive hunting item.
Tips for Saving Money on Elk Hunting
DIY – First and foremost, resolve to Do It Yourself.  Some people think that the only way to hunt elk is to hire an outfitter.  I have nothing against outfitters if you can afford one.  But if you are trying to save money, do the homework needed to accomplish it on your own.  There is a certain satisfaction that you won't get otherwise.
Share The Cost – Find a hunting buddy that will share the cost of the trip with you.  Fuel to travel to elk country can be a significant expense.  But split the cost between several people and the cost per person will go down accordingly.  Also, it's more likely that between you and your hunting buddies, you will already have the gear that you need.
Use What You Have – Planning a hunting trip may be a great excuse to buy new gear, but it may not be necessary.  If you are already a deer hunter and/or a camper, chances are that what you already have will work fine for an elk hunt.
Buy Used – If you do need to buy something for your elk hunt, consider buying used gear.  Craigslist and eBay are great places to find equipment that someone else no longer needs.  I have found great deals on camouflage clothing at thrift stores.  If you have time to shop at yard sales, camping equipment can usually be found for a song.
Buy on Sale – It surprises me how many people don't even look for bargains when they are shopping.  After season and post-holiday clearance sales are great times to find good prices.  Cabela's Bargain Cave often has hunting clothing and gear at a fraction of new prices.
Plan Early – The sooner you start making your elk hunting plans, the more time you will have to find the gear that you need at the best price.  You will also have more time to start saving money by cutting back on unnecessary expenditures.  But if you don't make a plan, you will only be making excuses.
I have been told that I'm tighter than bark on a tree.  I like to call it frugal.  Since I started elk hunting over 30 years ago, I have put together lots of hunting gear.  But most of it was purchased used or on sale.  Elk hunting adventures are important to me, and I'll sacrifice in many ways for the experience.  If you have never been elk hunting, I think you'll discover that it's worth the effort and the cost. 
How about you?  Do you think the cost of elk hunting is too high?  What do you do to save money on hunting?
Take a minute right now and leave me a comment below.  Thanks!
The following two tabs change content below.
Jimmie is a retired high tech engineer who now spends his time writing about elk hunting, selling Real Estate, and doing DIY projects.
Latest posts by Jimmie Norris (see all)