Elk Hunting Success – How Do You Define It?
Are you a failure if you don't bring home a record book bull?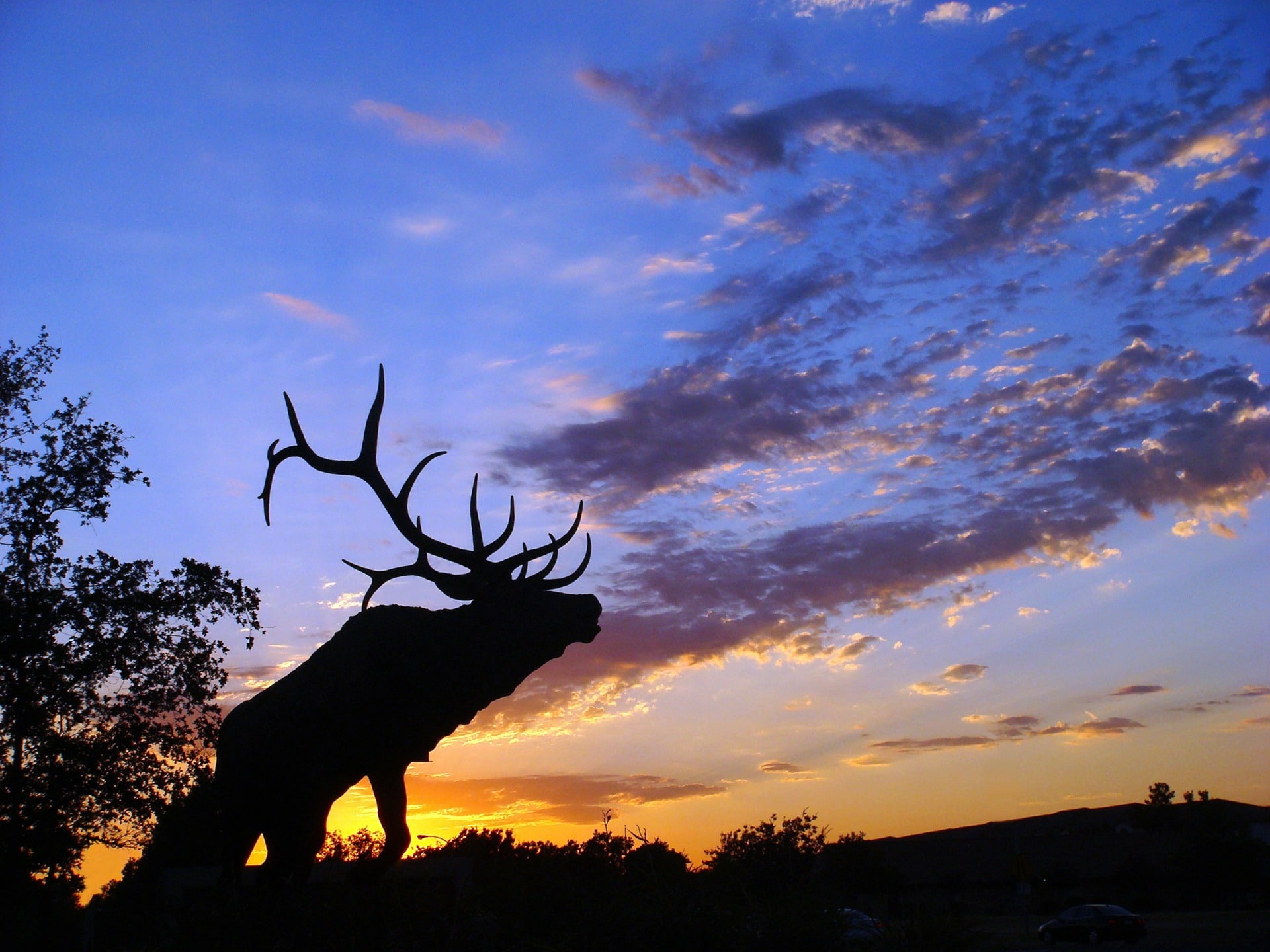 Video or Text?
Here is my second episode of a video log.  I'm still learning and trying to improve (just like elk hunting)!  I've included the transcript of the video if you would rather read than watch.  However, video transcripts are not going to read as well as something written to be read.  So I would like to here from you.  Please let me know in the comments below if you would rather watch a video or read an article to get elk hunting tips.  I really do want to hear from you.
Video Transcript
Hi, I'm Jimmie Norris with elkhuntersguide.com. 
When I return from a hunting trip, friends and family often ask me about the success of my hunt.  The question can take many forms.
Fellow hunters usually ask something like "How did you do?"
Non-hunters sometimes ask "Did you catch anything?".  These folks seem to be confused between hunting and fishing.  If I didn't "catch" anything, I usually tell them that I'm a "catch and release" hunter.  The usually gets an odd look.
But no matter how the question is phrased, people want to know if I have harvested an animal.  I guess most people, whether they are hunters or not equate the success of a hunt with the harvesting of an animal.
Success Rates
If you have never been elk hunting before, and your only measure of success is killing an elk, you are likely to be disappointed.  Out of all the elk hunters in a given year, only about 20% fill their tags.  Another way to look at is that 80% will come home empty handed.  So, on the average you will kill an elk only 1 out of 5 years that you hunt.
Today I want to talk about different definitions of elk hunting success.  Maybe it will make you ponder it a bit, and keep you from being frustrated.
Big Bulls
First, let's talk about killing a big bull. If we are honest, that's what we all dream about.  We would love to kill that monster bull and have the bragging rights and wall hardware that goes along with it.  We see the videos and the photos in the hunting magazines, and think "That's what I'm going to do!"  Well, if you consider anything less than a record book bull to be a failure, you may not even like elk hunting after your first hunt.  The chances of even seeing a huge bull are slim, much less putting one on the ground.  Now, there are some hunting units across the country that have more big bulls than others, but they are typically very difficult to draw in the state lottery systems.
Filling Your Freezer
Maybe harvesting a big bull isn't your measure of success.  Yes, that would be nice, but if you are like me, you would consider any elk to be a trophy.  Putting meat in the freezer is your idea of hunting achievement.  If you are willing to settle for any legal elk, your odds of filling your tag are going to be greater.  Most states try to manage their elk herds in some areas to give hunters a greater chance of filling their tags.  These areas may give you more than a 50% chance of killing an elk.  As you can imagine, these are the areas that are some of the most difficult to draw.  However, if you are willing to pay the money, private land hunts can approach 80% success rates.
As you can see from the numbers I've mentioned, elk hunting is no sure thing.  It's really challenging.  For me the challenge is part of the fun of elk hunting.  When you do kill an elk, it's really meaningful.  As I said, I think harvesting any elk is a trophy.  Sure, I would love to kill a 400 inch bull, but smaller bulls and cows are trophies in their own right.
But if you come home from an elk hunt without filling your tag, are you a failure?  Not in my book!  Yes, my goal is to kill an elk, but there are many other things about elk hunting that keep me coming back year after year.
Adventure
First, elk hunting is always an adventure.  You know, I've taken my family to Walt Disney World a few times.  While it makes for a fun family vacation, the rides are all built around some imaginary adventure.  You are buckled in to make sure you're safe, and you are literally just along for the ride.  I have nothing against amusement parks, but I want the adventure in my life to be real.  I want to be an active participant, not just go along for the ride.  When you are elk hunting, it's very likely that you will face physical challenges and mental challenges, and logistical challenges.  And the outcome is unknown, much less guaranteed.  But that adds a level of excitement to elk hunting that makes you want to come back and try it again.
Beautiful Places
Another thing I love about elk hunting is that elk live in some of the most beautiful places on earth.  So, not only do you get to face the challenges of trying to outsmart one of the most majestic big game animals, but the whole time you are doing it, you are surrounded by God's incredible creation.  You often get to have close encounters with other wildlife besides elk.  I've seen hawks and eagles and bears and lions.  Not to mention other game species like deer and pronghorn.  Then you have the little critters like squirrels, and lizards and butterflies, and I could go on and on.  Sometimes I enjoy the beautiful scenery and wildlife so much, that I have a hard time focusing on hunting.  It really is that wonderful.
Family and Friends
Last, but not least, elk hunting can be a great time to spend with family and friends.  Going through all of those adventures together, making memories in memorable places, can really bring you closer together.  I've had experiences with my hunting buddies that I wouldn't trade for anything.  It has been so fun to learn from those that know more than I do.  And even more fun to pass that knowledge on to the next generation.  For me, elk hunting has always been a family event.  My oldest son went on his first elk hunt at 5 months old.  Now he is the hunting buddy I count on to help me pack out my elk.  My younger son was able to harvest 2 elk by the age of 13.  And being a part of that can be more fun than killing one yourself.
Conclusion
So if you are planning your elk hunt, especially if it is your first one, decide up front how to measure your success.  In my opinion, any time you get to go elk hunting, you are successful.  Yes, do your best to harvest an elk.  Try to find that monster bull.  But don't get caught up in the idea of killing so much that you don't enjoy all of the benefits that go along with the hunting.
If you haven't done so yet, go to my website at elkhuntersguide.com and get your free download of elk hunting tips.  And until next time – Shoot Straight.
What About You?
What is your definition of Elk Hunting Success?  Monster bull?  Meat in the freezer? Adventure? Beautiful scenery?  Great memories?
Take a minute and let me know in the comments section below.
The following two tabs change content below.
Jimmie is a retired high tech engineer who now spends his time writing about elk hunting, selling Real Estate, and doing DIY projects.
Latest posts by Jimmie Norris (see all)